2017 is Canada's 150th birthday and FVHRS is celebrating! We invite everyone in the Lower Mainland and beyond to participate in the launch the of the newly restored Royal 'Connaught' interurban BCER 1304.
Update: BCER 1304  Connaught received a wonderful welcome on Saturday September 9th with all the fanfare. Connaught has returned to the Fraser Valley line where it once served passenger service from 1910 through 1950.
If you were able to attend, on the only rainy day for three months, you participated on the latest milestone of history of this heritage Interurban car.
You can participate even if you did not attend on September 9th. Join the BCER 1304 "Connaught" Canada 150 Legacy Project, to help raise the final funds needed to bring this piece of Canadian history to life. The car has been restored, but there is still a lot to do to provide its own power source – a new power cart – and complete the certification process.
This is a once in a lifetime opportunity to leave a legacy that sparks a new generation of Canadian train lovers and history buffs!  We welcome everyone to join in the celebration and become a part of history in the making as we mark this historical event during Canada's 150th year.
Restored 1304 Connaught returns to the original BCER Fraser Valley line.
September 9th 2017
Royal party arrives in Burnaby near Jubilee Ave. Station, 1912.
A Letter from Her Majesty
The 1304 has royal roots! Her Majesty Queen Elizabeth has written to the FVHRS expressing her congratulations on the launch of the Connaught.
"…Her Majesty hopes this special event will be enjoyed by many, and I am to thank you once again for your thought in writing as you did."
To read more about BCER 1304's royal past, visit our History page.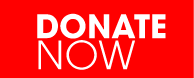 Our goal is raise $100,000 in the community towards this final stage of restoration of the Connaught. Five years of volunteer work and over a million dollars has been invested to bring the Connaught back to operational condition, and we are so excited to be on the last stage of our journey.
An official tax receipt will be provided and a special complimentary commemorative ticket to ride BCER 1304, the Connaught, will be offered for every donation.
Every donor will have an opportunity to attend the official launch ceremony in September 2017, and will be recognized on a legacy plaque displayed at the Cloverdale station and online on the FVHRS Canada 150th webpage.
DONOR LEVELS
Royal Box: $10,000 plus
Platinum: $5,000
Gold: $2,000
Silver $1,000
Bronze: $500
Community: $100
Individual: $50
Friend of the Connaught: $20
ONLINE DONATIONS
Donations can be made on-line through our partnership with CanadaHelps.org. You will receive a tax receipt directly from them.
For additional ways to donate, please visit our Donate page to show your support.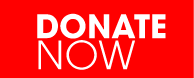 Originally built at the New Westminster shops in June 1911, the BCER 1304 was lavishly prepared for royalty in anticipation of the visit of their Royal Highnesses, the Duke (then Canada's Governor-General) and Duchess of Connaught and their daughter, Princess Patricia. The Duke of Connaught HRH Prince Arthur was the third son of Queen Victoria.
The 1304 was the official rail transportation during the Governor General's tour of BC in 1912.
For a detailed account of the 1304's fascinating life of service on the interurban, including a catastrophic fire in 1945, visit our History page.
Letter from Her Majesty Queen Elizabeth II, 2017.
BCER 1304 after reconstruction from the fire in 1945.
HRH Prince Arthur, The Duke of Connaught and Strathearn
Governor General of Canada 1911-1916.